2016 07 16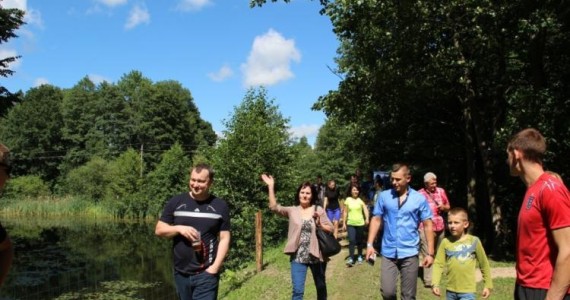 Like every summer, right in the middle of July (July 16th) CIE LT Forge family festival were held.
Active employees with their families always comes to the festival. This year, employees were invited to the "Marijampoles leisure and employment centre", where guests were waiting delicacies loaded table and soft drinks. In the event kids enjoyed  trampolines, had the opportunity to get to know the ponies.
On a sunny Saturday afternoon festival organizers came from Vilnius, by a company name, thanked all gathered for their good works, the desire to excel and joyful mood. Thanksgiving word were also said by quality director Raimondas Rukavičius. Organizers divided the crowd of players into four teams, which competed with each other in various events in sports.
Active leisure-loving staff further strengthened team spirit events such as rope pulling, "Olympic shooting," "Devil's galleys, Gladiatorial combat, "Water polo", Water Journey" and so on. Those who did not participate in the competition actively supported their friends commands. All participants were awarded with champagne and brand-name "Cie LT Forge towels. The enticing smell of shashlik issued ahead about the lunch
In the afternoon, the tasks are completed, the  Armenian barbecue were delicious, as they talked with each other, people started to disperse, the event organizer reliefed that everything went smoothly .. and so  to other meetings!